Most Popular in Communications - Other E-Mail Tools
1-Click Outlook Duplicate Delete 5.00

(Downloads: 1217)


remove duplicate calendar items, e_mails and contacts with with single click...
CheckMail 5.14.4

(Downloads: 1177)


CheckMail is a powerful POP3 email checking program.
Aid4Mail 4.61

(Downloads: 949)


Easily export/import mail from 40+ formats (Outlook, Gmail, Thunderbird, ...)
Automatic Print Email 6.10

(Downloads: 857)


Receive your emails and attachments directly on your printer.

EF Mailbox Manager 9.20

(Downloads: 852)


Manage fast and easy your mailbox.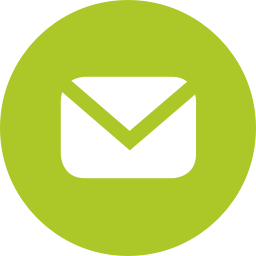 SmartSerialMail 7.3

(Downloads: 749)


Send individual plain text and HTML mails to a large number of recipients.
Easy2Sync for Outlook 9.11

(Downloads: 736)


Sync Outlook e-mails, contacts, tasks, etc. between PST-Files and/or Exchange
DetachPipe Free 7.8.1

(Downloads: 636)


Detach, save, delete, compress, upload, reattach Outlook email attachments
Recovery Toolbox for Outlook Password 1.2.29

(Downloads: 581)


Password recovery tool for Microsoft Outlook email client, opens lost accounts
Eliminar Duplicados con 1 Click/Outlook 5.00

(Downloads: 512)


Remove/merge duplicate e-mails, contacts, calendar items with single click...

Outlook Password 2017.03.16

(Downloads: 475)


Password recovery tool for Outlook pst files and e-mail accounts. All versions.
Duplicate Email Remover 3.2.1

(Downloads: 467)


Delete duplicate emails and posts in Outlook and Microsoft Exchange folders

SoftAmbulance Live Mail Recovery 5.53

(Downloads: 464)


Recover deleted messages and corrupted Outlook Express databases
Auto Mail Sender Standard Edition 13.0

(Downloads: 457)


A powerful eMail sender & scheduler for sending eMails automatically, since 2004
ClearContext 7.0.0

(Downloads: 442)


File emails and organize tasks and Projects in MS Outlook.

OutlookStatView 2.12

(Downloads: 441)


Display a general statistics of your Outlook emails.
Duplicates Remover for Outlook 2.10.1

(Downloads: 423)


Delete duplicates in Microsoft Outlook and Microsoft Exchange Server folders
Mail Merge Toolkit 2.12.3.3

(Downloads: 423)


Microsoft Office add-in to improve mail merging in Outlook, Word and Publisher

SaveMail 1.00.0045

(Downloads: 420)


Save your email & attachments. YOU choose: what , where and how.
Advanced Security for Outlook 2.31

(Downloads: 415)


Get rid of your annoying security alerts in Microsoft Outlook 2000 - 2013.